Aaldering Cabernet Sauvignon / Merlot 2018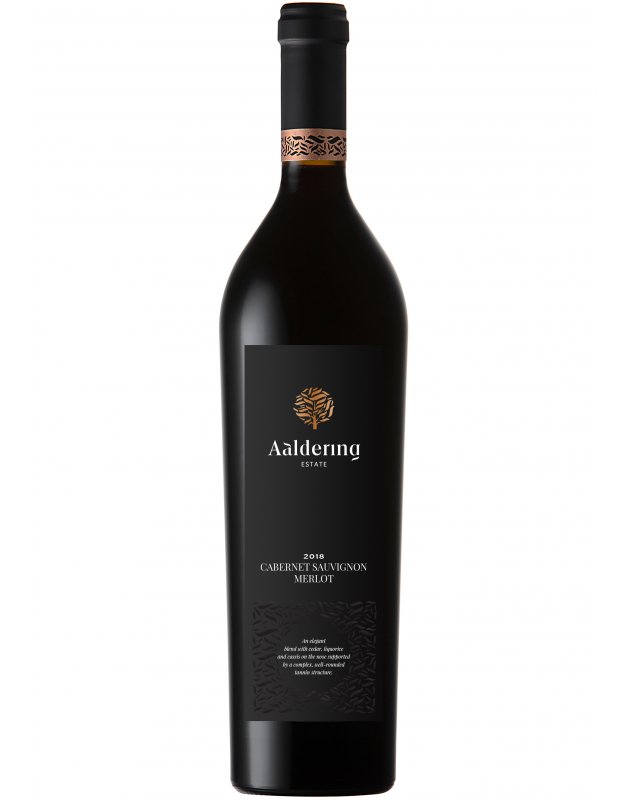 Aaldering Cabernet Sauvignon / Merlot 2018
An elegant blend with cedar, liquorice and cassis on the nose supported by a complex, well-rounded tannin structure.
Technical Analysis
alc
14.3
rs
3.1
pH
3.49
ta
5.5
Wine Information
Accolades
Brand Group
Estate
Other
Winemaker
Variety
Blend - Red
BlendPercent
60% Cabernet Sauvignon, 40% Merlot
FoodSuggest
Rib-eye, lamb, green bell pepper, grilled vegetables, Mediterranean spices, garlic twists, mint.
Ageing
Already drinking beautifully but will cellar well for another 7-10 years. Bottled with a natural cork closure, in order to ensure a unique aging capacity. Ideal serving temperature between 16-18°C/61-64°F.