Aaldering Estate Chardonnay 2018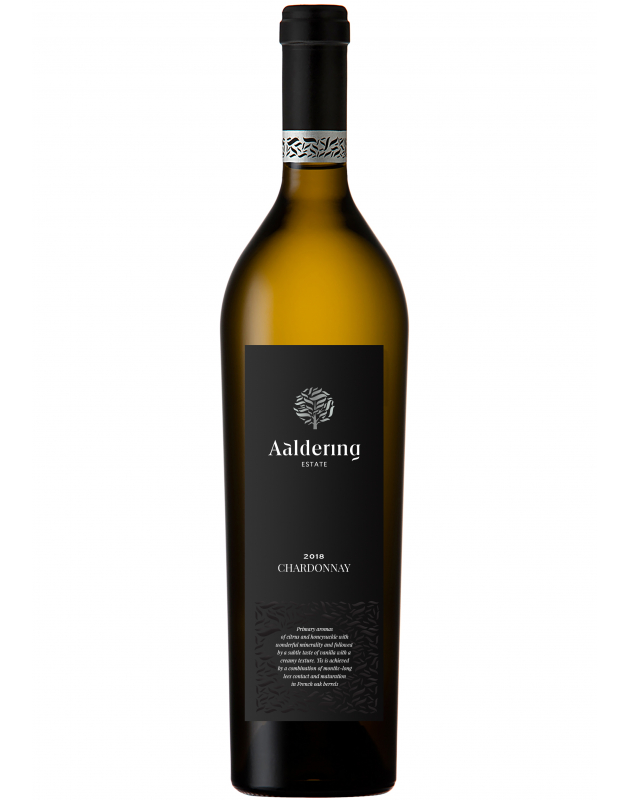 Aaldering Estate Chardonnay 2018
Primary aromas of Citrus and honeysuckle with wonderful minerality followed by a discreet taste of
vanilla and a creamy texture. This is achieved by months of lees contact in combination with maturation
in elegant French oak barrels.
Technical Analysis
alc
13.93
rs
2.5
pH
3.16
ta
6.5
Wine Information
Accolades
Brand Group
Estate
Other
Winemaker
Variety
Chardonnay
BlendPercent
100% Chardonnay
FoodSuggest
The ideal wine to drink with tapenade or a salade Nicoise, a paella or grilled chicken, fish or lamb with
herbs.
Ageing
Enjoy right now or age up to 5-7 years. Bottled with a DIAM (taint-free) cork closure, in order to ensure a
flawless aging capacity. Ideal serving temperature between 12-14°C/54-58°F.