Aaldering Estate Lady M (Pinotage) 2019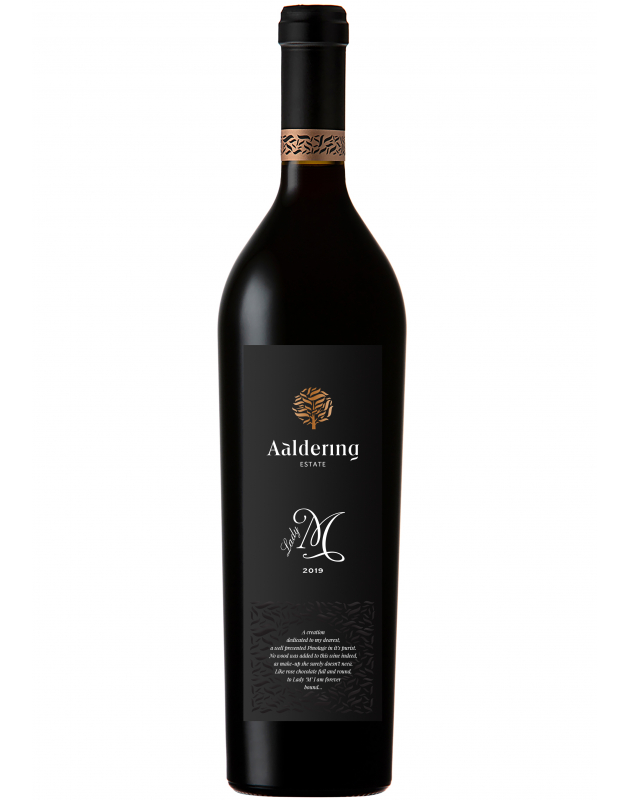 Aaldering Estate Lady M (Pinotage) 2019
This unwooded Pinotage offers an explosion of dark fruit aromas on the nose consisting of Blackcurrants, Blueberries and Dark cherries. The structure is elegant and shows class. A true ode to the iconic Pinotage variety which expresses the quality of the Aaldering terroir.
Technical Analysis
alc
rs
pH
ta
Wine Information
Accolades
Brand Group
Estate
Other
Winemaker
Variety
Pinotage
BlendPercent
100% Pinotage
FoodSuggest
Smoked duck and pulled pork, or simply as an aperitif.
Ageing
This wine is unwooded and should therefore be treated as a white wine. It will age well between 3-5 years from vintage and was bottled with natural cork to allow the wine to breath and develop over the next few years.