Aaldering Estate Noble Late Harvest 2016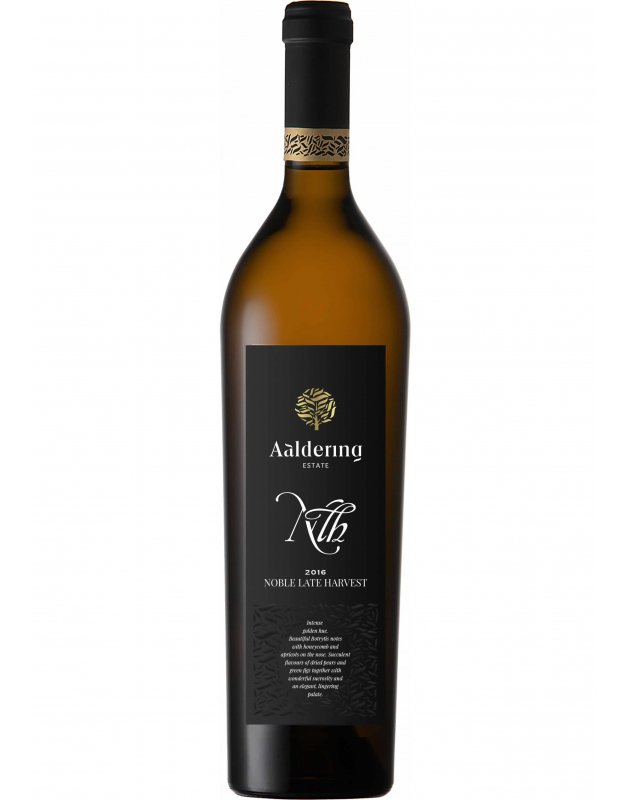 Aaldering Estate Noble Late Harvest 2016
Intense golden hue. Beautiful Botrytis notes with honeycomb and apricots on the nose. Succulent
flavours of dried pears and green figs together with wonderful sucrosity and an elegant, lingering palate.
Technical Analysis
alc
13.85
rs
121.3
pH
3.62
ta
6.1
Wine Information
Accolades
Brand Group
Estate
Other
Winemaker
Variety
Sauvignon Blanc
BlendPercent
100% NLH Sauvignon Blanc
FoodSuggest
Sweet dessert wines pair well with almost any cheese, but the classic match of blue cheese with preserved fig on the side will leave you mesmerized. Also any sweet dessert like apple pie or tiramisu will go very well.
Ageing
Enjoy right now or age up to 10-15 years. Bottled with a DIAM (taint-free) cork closure, in order to ensure a flawless aging capacity. Ideal serving temperature between 12-14°C/54-58°F. Once opened, this wine can easily be kept fresh in the fridge up to three weeks.