Aaldering Estate Pinotage 2018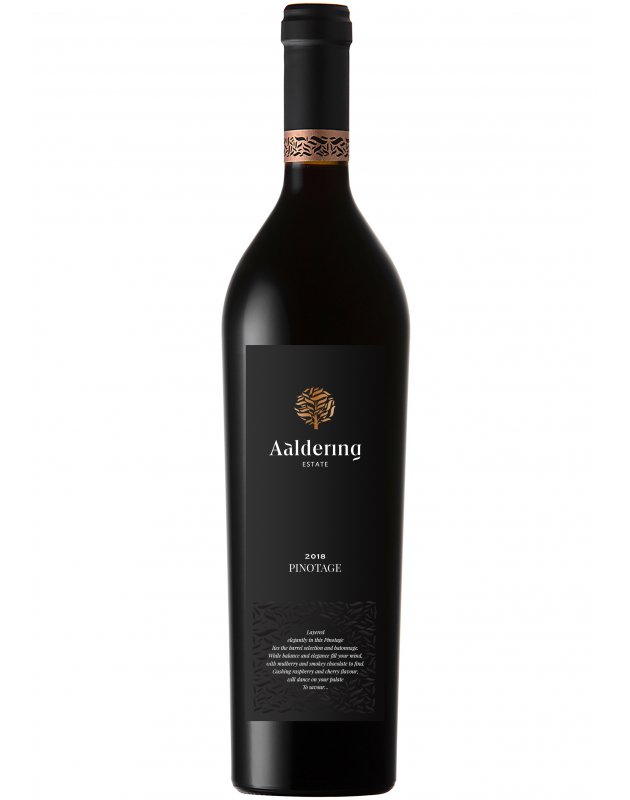 Aaldering Estate Pinotage 2018
Deep red with a dark purple rim in colour. Primary flavours of deep purple plums, prunes, cherry notes are balanced with forest floor and savoury notes. Dark chocolate, roasted coffee beans and warm spice notes add to the complexity on the nose. The dark purple fruit follows through from the nose in this full bodied wine, a complex and deep core enamors the taste buds whilst the tight tannins and balanced acidity adds length and longevity to this beautiful example of Pinotage.
Technical Analysis
alc
13.96
rs
3.2
pH
33.41
ta
5.5
Wine Information
Accolades
Brand Group
Estate
Other
Winemaker
Variety
Pinotage
BlendPercent
100% Pinotage
FoodSuggest
Enjoy this wine for example with venison, rib-eye steak or lamb; preferably Karoo!
Ageing
Already drinking beautifully but will cellar well for another 10 years. Bottled with a natural cork closure, in order to ensure a unique aging capacity. Ideal serving temperature between 16-18°C/61-64°F.