Aaldering Estate Pinotage Blanc 2017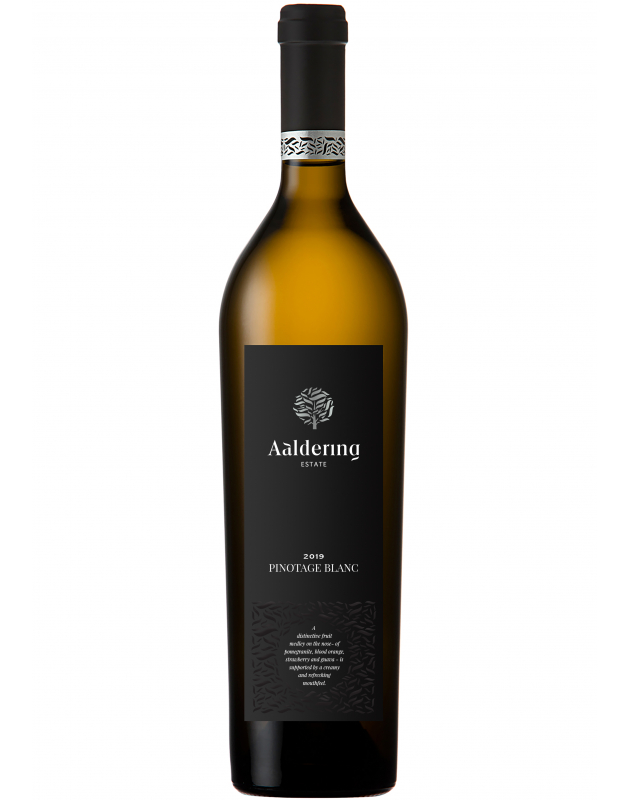 Aaldering Estate Pinotage Blanc 2017
This rare variety of Pinotage (Blanc de Noir) boasts a medley of Pomegranate, Blood orange, Strawberries and Guava offers an intrinsic combination of fruit on the nose, supported by a creamy and refreshing mouthfeel.
Technical Analysis
alc
13.05
rs
4.03
pH
3.10
ta
7.63
Wine Information
Accolades
Brand Group
Estate
Other
Winemaker
Variety
Pinotage
BlendPercent
100% Pinotage Blanc
FoodSuggest
This Pinotage Blanc can be drunk in multiple occasions, also as an aperitif. Food and wine pairing can be
found with seared Tuna, Creamy mussels, a Caprese Salad or a fish dish like Yellowtail amongst others.
Ageing
Already drinking beautifully but will cellar and mature well for another three to five years. Ideal serving temperature between 8-10°C/50-54°F.