Aaldering Estate Pinotage Rosé 2019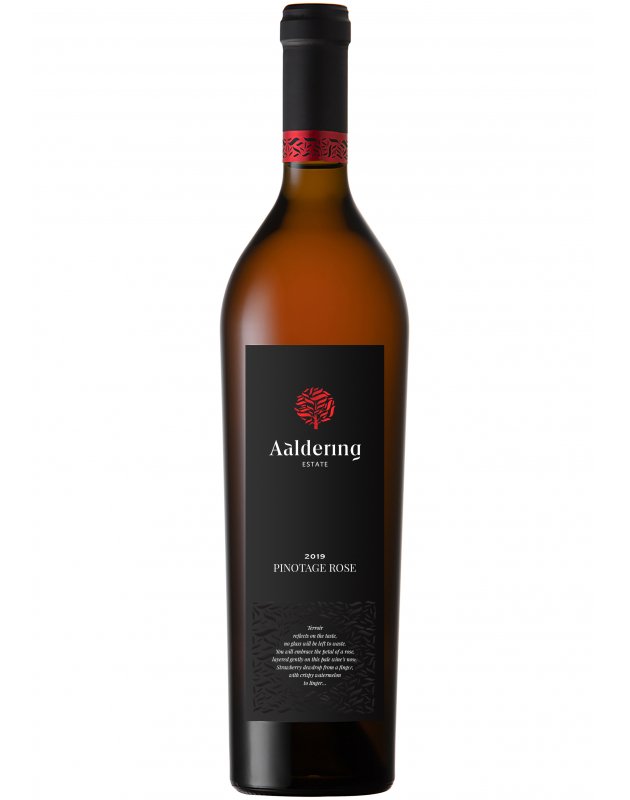 Aaldering Estate Pinotage Rosé 2019
Clean and crisp entrance, refreshingly dry with good acidity. A medium bodied Rosé that is layered with sweet red berries. Hints of buttery, creamy notes add complexity to this serious and delightful Rosé, finishing off with a lingering aftertaste of red cherries and sweet strawberries.
Technical Analysis
alc
13.95
rs
1.2
pH
3.43
ta
6.3
Wine Information
Accolades
Brand Group
Estate
Other
Winemaker
Variety
Pinotage
BlendPercent
100% Pinotage
FoodSuggest
The ideal wine to drink with tapenade or a salade Niçoise, a paella or grilled chicken, fish or lamb with herbs. Or simply as an aperitif, not only in summer, but throughout the year.
Ageing
Enjoy right now or age up to 3 years. Bottled with a natural (pressed) cork, in order to ensure a flawless aging capacity. Ideal serving temperature between 10-12°C.