Aaldering Estate Sauvignon Blanc 2019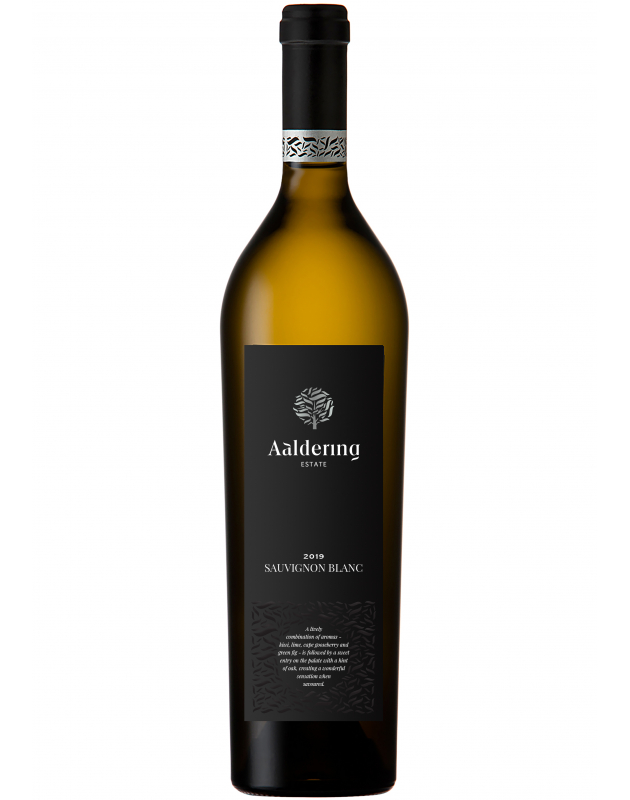 Aaldering Estate Sauvignon Blanc 2019
Brilliant lime green colour with an explosion of passion fruit, guava, grapefruit and pineapple. Full-bodied wine with a mix bowl of tropical fruit flavours, citrus and sits on the palate with a lingering freshness. The distinctive aromas support a wonderfully balanced palate, presenting purity of ripe fruit, coupled with a lingering harmonious finish.
Technical Analysis
alc
13.98
rs
3.7
pH
3.17
ta
6.7
Wine Information
Accolades
Brand Group
Estate
Other
Winemaker
Variety
Sauvignon Blanc
BlendPercent
100% Sauvignon Blanc
FoodSuggest
A wonderful choice with herb-driven sauces over chicken, tofu or fish dishes, matched with feta or chèvre, and paired with Thai and Vietnamese cuisine.This Sauvignon Blanc with its herbaceous notes pairs well with similar green herbs. If it has parsley, rosemary, basil, cilantro or mint, chances are our Sauvignon Blanc will make a great pairing.
Ageing
Enjoy right now or age up to 5 years. Bottled with a natural cork , in order to ensure a flawless aging capacity. Ideal serving temperature between 10-12°C.