Aaldering Estate Shiraz 2018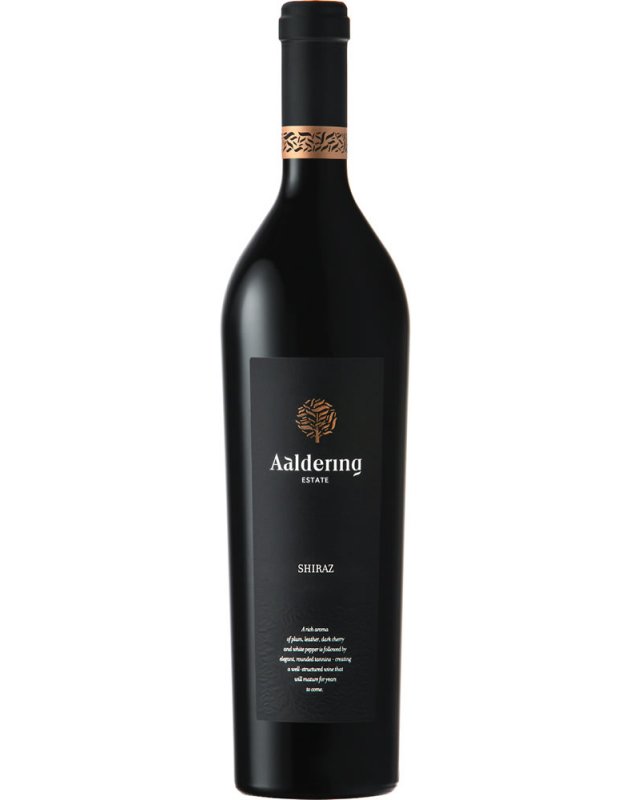 Aaldering Estate Shiraz 2018
Old World style with a balanced acidity and earthy-herbaceous aromas. This wine is fruit driven with lots of spice. Aromas of boysenberry and cloves dominates the palate with a typical cigar box surprise.
Technical Analysis
alc
14.5
rs
2.3
pH
3.4
ta
6.1
Wine Information
Accolades
Brand Group
Estate
Other
Winemaker
Variety
Shiraz
BlendPercent
100% Shiraz
FoodSuggest
With its full-bodied taste, this wine pairs great with bold foods. You can pair the wine with anything from a blue cheeseburger to barbecue, the trick is to bring out the subtle nuances in the wine and try to add some spice to it.
Ageing
Enjoy right now or age up to 10-15 years after vintage. Bottled with a natural cork closure, in order to ensure a unique aging capacity. Ideal serving temperature between 16-18°C/61-64°F.