Florence | By Aaldering Chenin Blanc 2021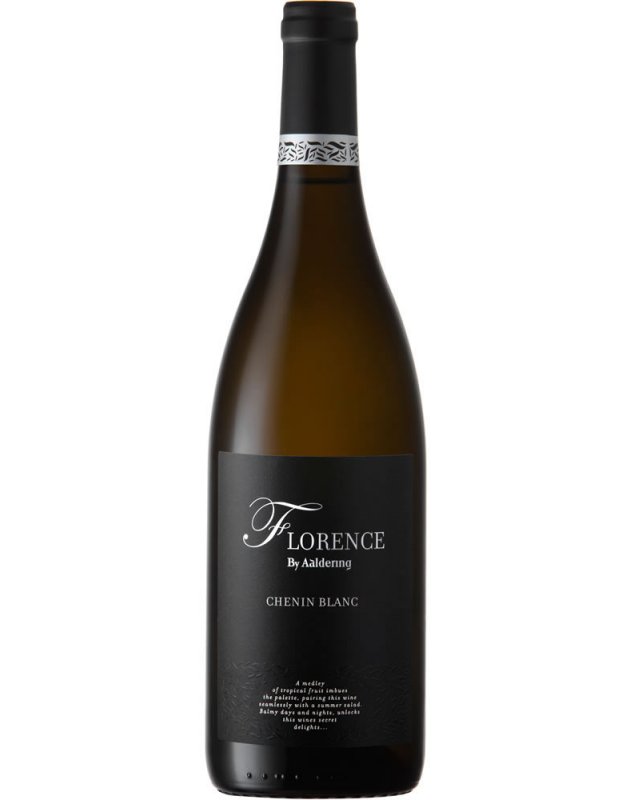 Florence | By Aaldering Chenin Blanc 2021
Pale straw in colour. Tropical fruit is supported by quince and peach blossoms on the nose. An enticing minerality lends backbone to the nose and pallet. Full bodied with a creamy mouthfeel and refreshing acidity lends support to the clean fruit driven flavours derived from the nose.
Technical Analysis
alc
rs
pH
ta
Wine Information
Accolades
Brand Group
Florence
Other
Winemaker
Variety
Chenin Blanc
BlendPercent
100% Chenin Blanc
FoodSuggest
Pair this Chenin Blanc with a prawn salad, fig and goats cheese entrée or a slow roasted chicken marinated with fresh lemons and herb.
Ageing
Enjoy right now or age up to 4 years after vintage. Bottled with an agglomerated cork, in order to ensure a flawless aging capacity. Ideal serving temperature between 8-10°C.