Florence | By Aaldering Pinotage Rosé 2020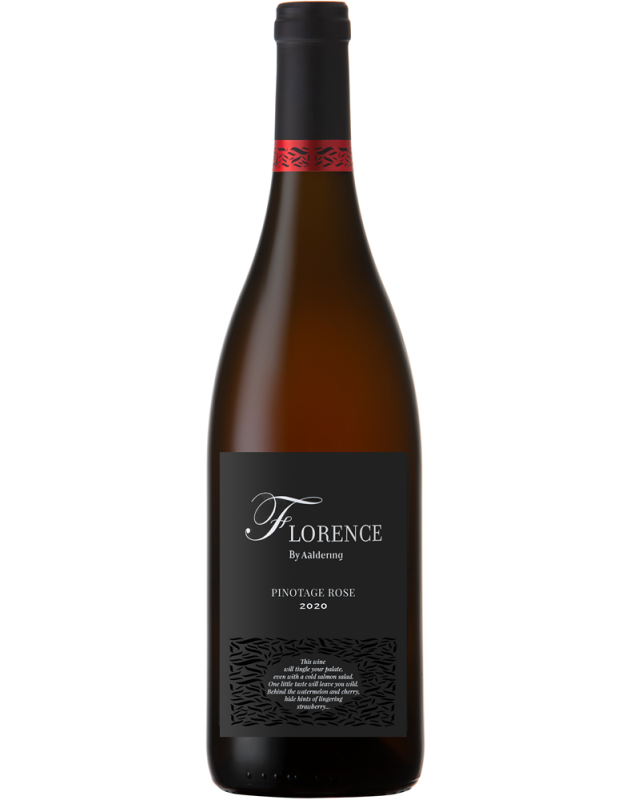 Florence | By Aaldering Pinotage Rosé 2020
Salmon pink with an orange tint. Strawberries, raspberries, cotton candy and watermelon is supported by a clean minerality on the nose. Sweet berry flavours, boiled candy and a creamy, full body add depth to this wine
which is complimented by its finely balanced acidity

The Florence range was introduced to offer exciting and youthful blends that can be enjoyed regularly. The range was named after the only granddaughter of Marianne & Fons Aaldering, Florence. From the Latin name Florentius or the feminine form Florentia, which also means "prosperous" and "to blossom". The Florence range includes a white and red blend, as well as this straight variety Rosé.
Technical Analysis
alc
14.0
rs
2.67
pH
3.48
ta
5.65
Wine Information
Accolades
Brand Group
Florence
Other
Winemaker
Variety
Various
BlendPercent
100% Pinotage
FoodSuggest
With its zest for life and the "joie de vivre" spirit that this fine wine embodies it will perfectly match any lingering summer lunch dishes with family and friends. A beautiful reflection of the versatility of Pinotage in the cellar.
Ageing
Enjoy right now or age up to 4 years after vintage. Bottled with a natural agglomerated cork, in order to ensure a flawless aging capacity. Ideal serving temperature between 8-10°C.