Florence | By Aaldering Sauvignon Blanc / Chardonnay 2020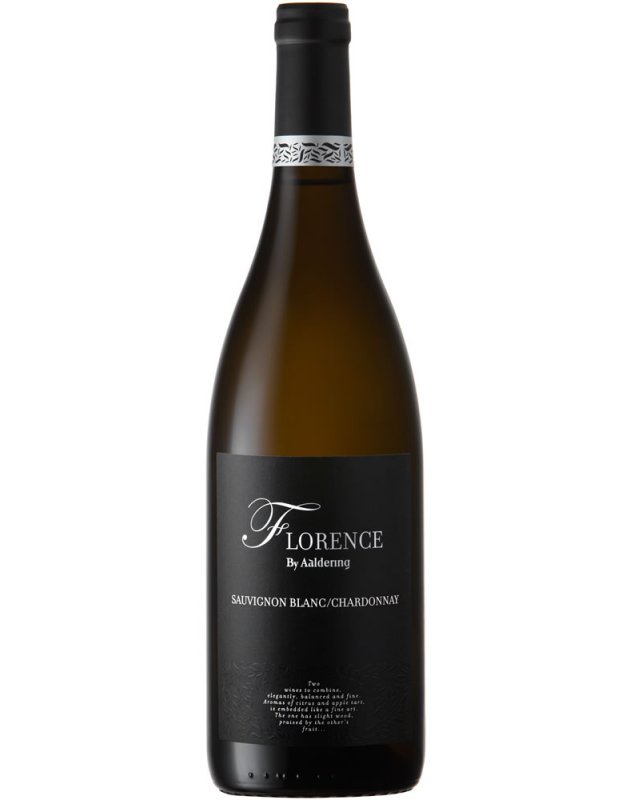 Florence | By Aaldering Sauvignon Blanc / Chardonnay 2020
Pale golden straw. The Sauvignon blanc adds green guava notes as wellas floral petals, whilst the Chardonnay supports this marriage with lemon curd and toasted butter aromas. Toasted hazelnuts and a delightful warm spicy profile add extra depth and complexity. Pallet: A rounded crème brulee body is underpinned by a fresh acidity that adds length to the rich finish of this opulent synergy between Sauvignon blanc and Chardonnay.

The Florence range was introduced to offer exciting and youthful blends that can be enjoyed regularly. The range was named after the only granddaughter of Marianne & Fons Aaldering, Florence. From the Latin name Florentius or the feminine form Florentia, which also means ''prosperous'' and ''to blossom''.
Technical Analysis
alc
13.6
rs
1.8
pH
3.18
ta
5.5
Wine Information
Accolades
Brand Group
Florence
Other
Winemaker
Variety
Blend - White
BlendPercent
79% Sauvignon Blanc, 21% Chardonnay
FoodSuggest
Green vegetables (asparagus, zucchini, fresh peas, artichokes) and Cheese, especially goat cheese or delicate fish like sole.
Ageing
Enjoy right now or age up to 5 years after vintage. Bottled with an agglomerated cork, in order to ensure a flawless aging capacity. Ideal serving temperature between 8-10°C.