Florence | By Aaldering Winemakers Selection 2017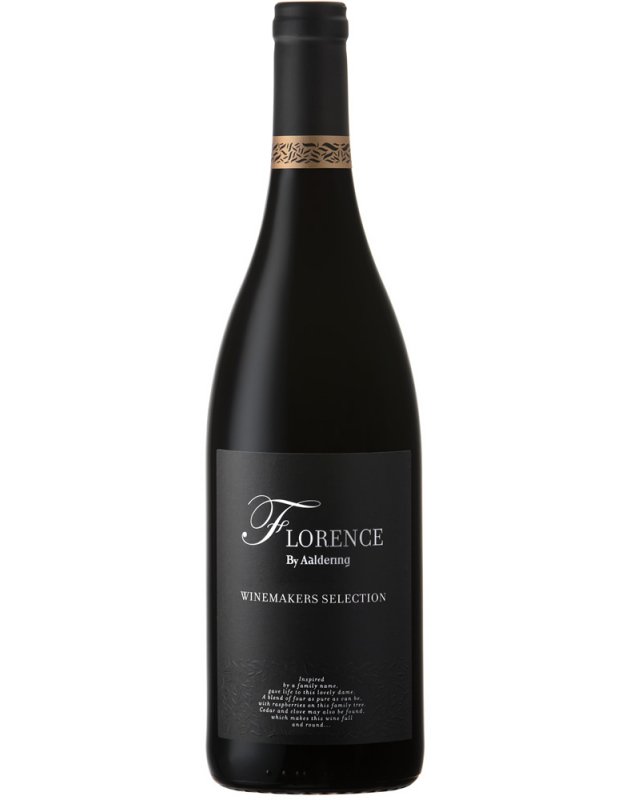 Florence | By Aaldering Winemakers Selection 2017
The Florence range was introduced to offer exciting and youthful blends that can be enjoyed regularly. The range was named after the only granddaughter of Marianne & Fons Aaldering, Florence. From the Latin name Florentius or the feminine form Florentia, which also means ''prosperous'' and ''to blossom''.

Tasting Notes
This wonderful blend of our estate varieties results in a fruit driven blend with expressive aromas teeming with ample deep red cherry fruit, cigar smoke, and decadent sweet caramel with soft smooth polished tannins.

Winemakers Report
The growing season leading up to the 2018 vintage was exceptionally dry. This is where nature starts to provide for itself. The small rainfalls came at the right times when it was really needed. The roots of the vines started to search for water deeper in the soil allowing the plant to be less dependent on the ambient temperatures. This action will have a positive impact for the future vintages too.
Ageing Potential
Enjoy right now or age up to 6-8 years. Bottled with a natural cork closure, in order to ensure a unique aging capacity. Ideal serving temperature between 16-18°C/61-64°F.

Food Matches
Pate, game, carbonade flamande, braised abalone, red bell pepper, coriander, rosemary.

Technical Analysis
ALC: 14,13% RS: 2,3 g/l TA: 4,7 g/l pH: 3.73